05 Dec

How You Can Achieve A Successful Kitchen Remodel Project
"No matter where I serve my guest… they seem to like my kitchen the best…"
I think that we all can agree the beginning of a Kitchen Remodel is an exhilarating opportunity but a stressful one as well. A very close cousin of our family had their Kitchen Remodeled in San Antonio, Texas last year. Victor came to me for the advice on what he should to do start. I shared with him what we do at McNeil Construction and what I thought should be his next steps before he started his Kitchen Remodel process. Since you've come here to read this Kitchen Remodel blog post, I'd like to share with you what I shared with my cousin. Hopefully this will help you as you begin your Kitchen remodel with us, or whomever you choose to go with.
First things First
When my cousin Victor and I spoke, I told him that the kitchen remodel is one of the most complicated remodeling projects, but one of the most rewarding remodeling projects. It's extremely complicated because the amount of decisions that will have to be made during the process are extensive. I told Victor this, not to deter him from continuing, rather, to get him in the right frame of mind in understanding that there's a lot that goes into this; but in the end, the outcome will be so fulfilling because you are prepared for everything.
Budget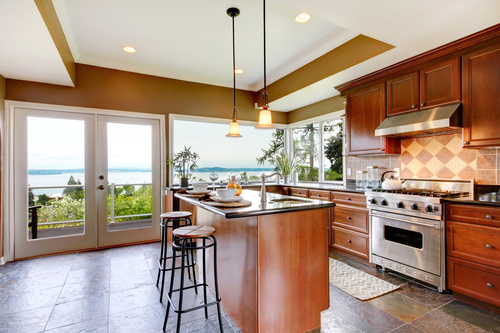 I set a budget for everything. A Kitchen Remodel should be no different. There are so many different takes on how you should budget for this. Whatever budget you end up coming up with, always add an extra 10%. Honestly, there are unexpected and last-minute expenses or additions that will come up. You never want to short yourself.
When putting together your budget for your Kitchen remodel, factor in the cost of labor and materials, as well as taxes and any shipping or delivery costs that might arise. We truly believe in buying the very best materials that you can afford. Honestly, there's no reason to go broke. Stick to your budget. There is so much quality at every price range, and we are educated with everything.
Just remember, when it comes to your kitchen remodel you always want to have quality and functional items. Don't over do it with gadgets that make your kitchen less accessible. On average, a person spends 27 minutes a day in the kitchen cooking. That's just cooking!! I'm saying, you're in your kitchen a lot, so if you're on a tight budget, stick to accessibility over gadgetry!
The National Kitchen and Bath Association says that cabinetry is one of the most important items to prepare for in your budget, followed by labor, appliances, countertops, flooring, lighting, plumbing, doors and windows, walls and ceilings.
Contractors
I told Victor that researching and talking with many contractors is key. With a kitchen remodel you must fill comfortable with who's working for you. This is your kitchen and your kitchen remodel should be something you don't regret by the end. The more knowledge you have, the less likely you'll be taken advantage of.
The Layout
Like I said earlier, the kitchen should always remain efficient and practical. Sit down with your contractor and tell them how you use it daily. Together, you'll be able to come up with a kitchen remodel layout plan that suits you. The three features that are used the most in your kitchen are the sink, refrigerator and stove. So, it's best to design those major features in a triangular pattern which saves your household from pointless extra steps daily.
Victor had enough space in his kitchen remodel budget, so I told him that an island could be a good idea. He has young kids, so the extra counter space was perfect for them to do their homework on. He'd be able to make their breakfasts and dinners while helping them with their homework.
It's a good thing…
Let's be honest, deciding to do a kitchen remodel is a great idea! If you have the budget, contractor and ideal layout plan, then you're ready to get this thing going. My cousin Victor's kitchen remodel turned out remarkable. It's nice he has a cousin who's a contractor, whom he could go to for advice and gain that knowledge on what to do. But, for the rest of you, you can get educated. The information is everywhere. There are plenty of avenues to go down to gain the knowledge you need to help make your dreams of a kitchen remodel a reality. Just remember to stick to your plan and what you want your kitchen remodel to be. In the end, this is a major space in your home. Contact  McNeil Construction and Remodeling Inc. for expert advice!