10 Jan

Signs Your Business Needs a Construction Contractor for Remodeling

Does your business need a minor makeover, or a more meaningful transformation? When your property has good bones and a layout that works for all employees, you might just need some new plants, artwork and signage. Other times though, your best investment would be to work with a construction contractor on renovations and redesign.

Here are six indications that it's time to sit down with a construction contractor to discuss ideas and get estimates for remodeling.
The space was built for another kind of business.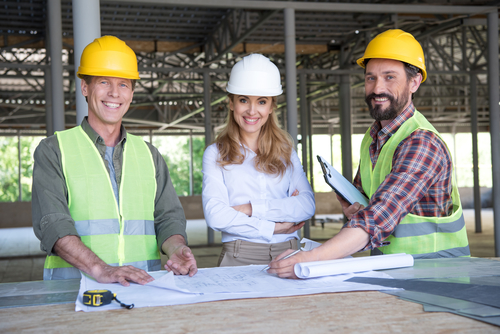 Some conversions go more smoothly than others. A hotel in an old factory? That can be interesting. A tech startup in a '70s office building? That might not be conducive to modern business culture or an open-concept workplace.
Talk to your construction contractor if you feel like interior renovations would be a game-changer for your workforce. We can tear out walls, create new walls, or perform a complete renovation to give you the sales floor, office spaces and meeting rooms that you need.
You always prefer to meet at the coffee shop.
When you need to schedule a face-to-face, do you find yourself trying to avoid hosting? Do private conversations between coworkers need to take place away from the office? This could mean you need a construction contractor for a new build-out, a building expansion or remodeling.
Sometimes the answer is that you need to use space more efficiently to give your office a better dedicated meeting room. Perhaps built-in shelving and storage units can eliminate those clunky file cabinets. Or perhaps you have dead space that can't be put to use without a remodel. Your construction contractor can help solve these hurdles.
You're bleeding money on energy bills.
Energy costs make up a huge portion of your monthly expenses. It's not just about how new your air conditioner or heating system is. Air leaks out through missing or inadequate insulation as well as through windows and doors. A construction contractor can help you renovate with new HVAC, kitchen equipment, lighting systems and other areas that need a change.
Is it time for commercial renovation? You could get an energy audit first to see where your biggest problem areas are. Then, if the energy efficiency problem has more to do with the inherent design and layout or the quality of your floors, walls, and ceilings, you probably need a construction contractor to make things green.
People like the product or service, but sales are down.
Restaurant owners are often puzzled by empty tables despite knowing the food is delicious. Retailers need to compete with online sales by offering a fun, unique shopping experience. No matter what business you're in, if you have a brick-and-mortar location you need it to look enticing and on-brand.
As a construction contractor, we work closely with business owners and designers to turn retail, restaurant, winery and other commercial spaces into the fresh, modern and well-designed business that you want. When they say "location, location, location," that should include the location itself being compelling.
Customers aren't staying for long.
Does your restaurant have more people ordering to-go than dining in? Do people come for a wine tasting only to head out minutes later with a polite thank-you? If people don't like the ambiance or design quality, you're paying the price in the form of lower dollars per sale or smaller tickets.
Maintenance or code compliance are causing headaches.
Older properties require plenty of upkeep. As the years go by, infrastructure wears out. Heavily trafficked floors get dull and stained. You may not even have proper ventilation or other systems in place that are required by current building codes.
When the cleaning service and repair people can only do so much, you need a construction contractor who can wipe the slate clean.
Commercial Construction Contractor in Santa Rosa, CA
Your contractor should be a partner invested in what's best for your company. At McNeil Construction and Remodeling Inc. we put the client first and emphasize the importance of open and honest communication at every turn.
If you need a construction contractor in Santa Rosa or the Sonoma County area for any building or remodeling needs, please contact us today to request a consultation.