24 Jan

It's all in the details – A Chateau House Design can be in your Future
"I still don't know what I'm going to be. I love acting. I would love to be an English teacher. I would love to be a housewife and have a chateau in the South of France, I would love to be a singer that travels to cafes around different towns." — Bethany Joy Lenz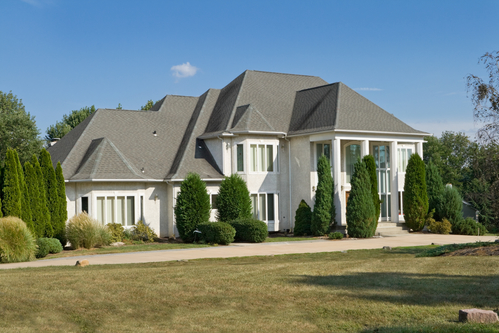 The One Tree Hill actress is basically saying to us that she may have found the perfect slice of happiness. But, you don't need to have that slice of happiness in the South of France, you can have your chateau house right here in Sonoma County.
I think it's safe to say though, that not everyone is aware of exactly what a chateau house is. Many define it as a large country house and estate. Wikipedia's definition is this: "Château is a manor house or residence of the lord of the manor or a country house of nobility or gentry, with or without fortifications, originally—and still most frequently—in French-speaking regions."
When deciding on the right style for your chateau project we think it'd be a great idea to learn about how the French chateau house style started, how it grew and where it's at today. We'll set up links in this blog post, so you can see how the chateau house styles have expanded over time. You'll be able to see just how far construction companies like us at McNeil Construction and Remodeling have come and are willing to go to keep this beautiful French style of living evolving.
The Roots of the Chateau House style
The original château style was developed around 1880. For nearly 30 years, and mostly in the Northeast of France, these types of houses weren't built in large numbers. It's not that they weren't popular, the cost was too high and the time it took to build, didn't cater to the times. The chateau house style was designated to the Northeast of France area and was only seen in a few other places during the early 20th century. When the boom in housing came, during the late 20th century, the chateau house style become popular and produced both modest houses but also some of the most extravagant houses ever seen.
The Interior of a French Chateau
The interior of a Chateau House has a range of excellence. From decadent drapes and linens, to gaudy and extravagant chandeliers. Back in the day, the country setting was opening and breezy. Whereas, in the heart of the French Cities, it was a little stuffier and proper. Nonetheless, the chateau house feel is a thing to see. Click here to get an idea of what could be awaiting you when you start planning your Chateau house build or remodel.
The Exterior
The exteriors of the Chateau house style are detailed and unique. But, once you understand what you are looking at they are unmistakable. From the steep hip roofs, detailed chimneys, symmetrical facades, detailed pinnacles, and cresting detail of the style. These modern designs are still grounded in their beautiful ancestry. Below we want to show you some authentic Chateau House styles and some modern takes. We think you are going to see some real beautiful work and start getting a clear idea of what you will want with your own chateau house.
Going forward with your Chateau House
I think that we all can agree that the beauty of these chateau house styles are ridiculous. From the details of the interiors and epic authenticity of the exteriors, these styles of homes will make you feel like you are a king or queen living in the modern day. We'd absolutely love for you to contact us at McNeil Construction and Remodeling to start up a conversation about your chateau house aspirations. Or, if you'd like to know more about what else we have to offer. We love the possibility of being a part of a chateau house design or remodel because the creativity we put forth and the quality is second to none in our book.
Just for the heck of it, if you want to look at some of the very best and most expensive chateau houses we came across online, click here. They are exceptional in their epic nature and so beautiful in the design.