12 Sep

Eco Friendly Home Remodeling Advice

Thinking about doing some home remodeling and you have lots of new ideas you're dying to put into effect? Then go for it because most home improvement projects are seen as excellent investments that give homeowners the opportunity to enhance homes while increasing their value.

Recently since global warming has become more threatening many homeowners have been gradually incorporating ways in which they can create a more positive impact on the environment before, during and after home remodeling projects.
Tips That Promote Eco Friendly Home Remodeling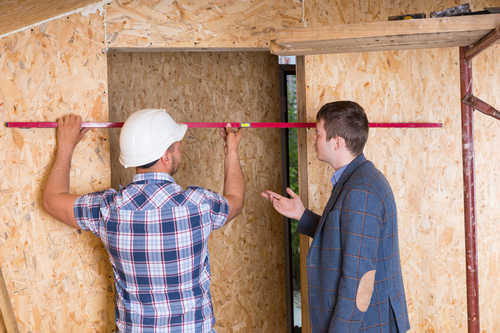 For homeowners or prospective homeowners who may be interested in conducting home remodeling projects in a more environmentally friendly manner there are a few tips that can be utilized to promote 'greener' home remodeling ideas and building practices. These include:
Avoid using wasteful building materials

–  In an effort to conduct eco friendly building projects people should avoid using materials like carpet, shingle roofing or

sheetrock

 since they have short lifespans and limited ability to be reused or

recycled

. So when remodeling people should opt for more durable and eco-friendly materials instead.

Reuse materials that are in excellent condition

– Lumber, windows, doors and trimmings can all be reused if they are still in exceptional condition and removed with care. Why overspend on projects? With this approach homeowners can save tons of money because this will prevent them from purchasing unnecessary materials .

Procure recyclable materials

– Recyclable materials are pretty easy to access today because a large percentage of building materials that can be purchased contain recyclable content including: recycled content ceramic tiles, recycled content shingle roofing, recycled content carpet,

cellulose insulation

made from recycled paper,cardboard and recycled content plastic lumber for decks and porches. Using these are great ways for homeowners to help reduce the volume of construction waste in landfills.
For The Best Quality Eco Friendly Building Services 
Need help with your home remodeling projects and thinking about going the eco friendly way? Give us a call. Here at Mcneil Construction & Remodeling Inc. we can help you to achieve your dream home while having a wholesome and impact on the environment.
With efficient and professional service we strive to incorporate effective and eco friendly building practices in an effort to provide diversified services to clients whether it be for residential or commercial projects.  Contact us today at 707-665-9531 to get started with your remodeling project or you can visit our website at www.webuildpeoplesdreams.com for more information on how you can renovate and sustain the environment all at the same time.